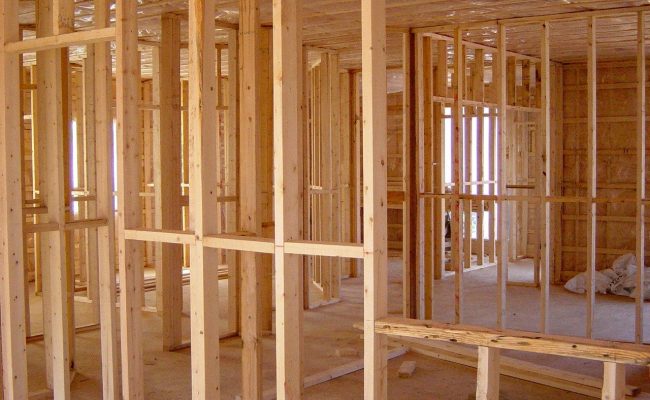 A self build property will allow you to stretch your design skills
With more local planning authorities following the Government's suggestion for relaxing planning rules, there hasn't been a better time to consider a self-build property.
According to a survey conducted back in December 2019, property prices in the UK were the second-highest per square meter in Europe. The highest being Monaco and the UK priced at nearly twice the amount per sq m than in Switzerland. For many, this may have led to wondering if a self-build is a viable and less expensive option to consider.
While there is still the need to acquire a suitable building plot and preferably one with services and planning permission, a self build property does allow scope for you to stretch your creative design skills and the opportunity of creating your ideal home and often for less than a new or pre-owned established property.
With the use of modern pre-formed materials, self-builds can be quick to erect and require less time on-site, therefore ending up costing you less.
In recent years self-builds have become even more popular with the advent of pre-formed SIPs – Structural Insulated Panels.
The case for SIPs.
SIPs are high-performance building material consisting of a core of insulating foam sandwiched between two panels that in many cases are orientated, strand boards – OSBs.
These are manufactured from harvested sustainable spruce while the insulating core is made with an ozone depletion potential rating of zero.
SIPs use less timber than other timber frame alternatives and being manufactured accurately in factories using state of the art computer-aided design this means there is far less waste ending up in landfills.
SIP buildings are often stronger and more airtight than older technologies. They are also quieter due to their insulation properties and offer fewer opportunities for rodent and other pest infestations.
Less air leakage means fewer drafts and cold spots and significantly lower energy bills, which is helpful in reducing harmful CO2 emissions.
SIPs are without doubt one of the most economical and eco-friendly forms of construction and SIP buildings are capable of withstanding extreme climate and weather conditions.
Modular panels are perfect for quick on-site construction.
Panels are pre-made to specific sizes and numbers in a factory and delivered on-site with the following benefits.
Faster build program – reducing overall onsite costs due to reduced project management.
A faster build program also reduces the length of time and therefore costs of hiring scaffolding, plant, temporary accommodation, safety, and security equipment.
The advantage of offsite manufacturing under indoor factory conditions means a weather-proof shell can be manufactured and then erected on-site within a few days following the necessary groundworks.
Lenders have been reluctant to finance this style of self-build in the past but many are now much more at ease with financing SIP builds as they recognise the eco-friendly and co2 reduction values.
Contact one of the local financial advisors from our panel to discuss funding options for this type of property.