Find the best mortgage advisers near you to begin the process
Firstly, if you need a mortgage you will need to get an idea of how much you can borrow towards your first home. All mortgage lenders will have their own lending criteria and that will include an assessment of your affordability. To get an informed idea of the level of mortgage you can raise and subsequently the property you can afford, start by finding the best mortgage advisers near you. Many will offer a free initial consultation.
The mortgage broker will ask you some preliminary questions such as, how much you and your partner (if you have one) earn and how much deposit will you have available? You may also be asked about your credit history at this point, so make sure you provide any information requested as accurately as possible.
Even at this preliminary stage it is really important to be straight with the facts to allow the mortgage broker to give you the best indication of your price range.
Let the fun begin!
When you know the price range of properties that you can likely afford, it's then time for the fun bit. This is when your property search can begin!
Most properties are bought and sold through estate agents. Thankfully, there are plenty of online portals that list properties throughout the UK making your search that much easier. Using various filters you can search for properties that meet your requirements and affordability and see the contact details of the estate agents selling them.
Before setting up your first viewing take a look at our viewing tips checklist this will save you time and potentially money. When you've found and selected the property that you want to buy get back in touch with your mortgage broker to arrange a meeting to start the mortgage application process. At that time choose a solicitor to handle the legal part of your property purchase.
The property valuation.
After your mortgage broker has submitted your application and the lender has approved your application in principle, they will instruct a valuation of the property. 
There are a number of options when it comes to valuations and surveys and your mortgage broker will guide you through the differences and likely costs of each. In many cases lenders will be happy to instruct a simple valuation, which is the least expensive option. This may be where, for example, the property is newly built and of standard construction. If the property age or construction warrants a more thorough look, they may want a more detailed survey to be carried out. This is as much about protecting you against unforeseen defects and also protecting their security interest.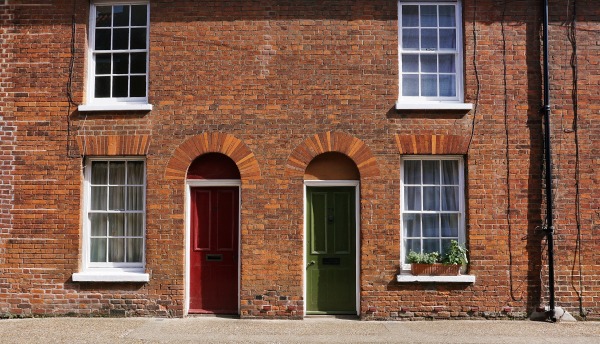 When your mortgage lender is satisfied that all their requirements have been met including the results of any survey, and your solicitor has carried out various background checks and searches on the property and when all parties are satisfied, your mortgage offer will be issued. At this point your deposit and the funds from your lender will be requested by your solicitor.
Under normal circumstances the estate agent will take the property off the market and note it as 'sold subject to contract.'
It's time to exchange contracts!
This is the point when the buyer and the vendor (the seller) make a legal commitment to each other to transact the exchange of ownership of the property from one to another. This is known as exchange contracts and is one step closer to you getting the keys. The final completion of this process, known as the 'completion' can be very quick after exchange and sometimes even on the same day. This is when you finally get the keys and can move into your brand new home and celebrate!
Find the best mortgage advisers near you
Remember the sooner you start your journey of buying your home the better! So start by searching for the best mortgage advisers near you using our free search too.